So i thought i do i kinda shichibukai tourney with the old and the new shichibukai! One vs one matches. the person with the highest amount of votes wins each round. Vote below on who you think will win.
10 participents, 3 rounds, LETS DO THIS!Edit
Round 1- 1st match. Edit
Match 1- Jinbe vs.  Bartholemew Kuma (px-0)Edit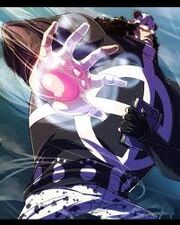 Ad blocker interference detected!
Wikia is a free-to-use site that makes money from advertising. We have a modified experience for viewers using ad blockers

Wikia is not accessible if you've made further modifications. Remove the custom ad blocker rule(s) and the page will load as expected.